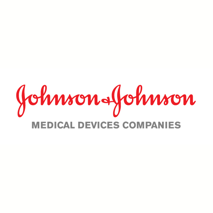 Created By:

Johnson & Johnson Medical Devices

Collecting for:

Johnson & Johnson
Since many years, Johnson & Johnson is a trusted partner to Operation Smile by supporting the organization with medical equipment used in missions across the world to help children with cleft conditions.

As part of the support to Operation Smile, employees at Johnson & Johnson are also organizing fundraising. This donation page is created with the goal to collect 150,000 SEK during 2017 to Operation Smile in Sweden through different activities that employees in Denmark, Finland, Norway and Sweden are actively taken part in.
Donate
145,609 kr


Collected

97% 150,000 kr
Johnson & Johnson

Donated

1,060 kr

SMILE armbandsförsäljning (Anna Melldén)

Johnson & Johnson Nordic

Donated

240 kr

Johnson & Johnson Nordics

Donated

9,245 kr

Johnson & Johnson Nordics kicked of 2017 by collecting money to Operation Smile during the annual company conference in Lillehammer, Norway. Together, we posted 268 SMILE pictures in the conference guidebook and raised 9 245 kr to Operation Smile.

Paan Hermansson

Donated

100 kr

Susana Perez Soler

Donated

200 kr

Anna-Karin Lith

Donated

100 kr

Marina Thelander

Donated

150 kr

Trine Beate Olsen

Donated

200 kr

Johnson & Johnson Nordics

Donated

2,500 kr

J&J skänker 2 500 kr på vägnar av Eva Lind, Azadeh Khalilinia, Saad Fadhed, Maryam Yaqoo & Henven Sevgili som deltog i vår tävling på Swedental mässan. Rätt svar var 198 ETHICON suturer i glasskålen och ni kom närmast! STORT TACK för att ni deltog.

Johnson & Johnson Nordics

Donated

2,550 kr

STORT TACK till alla som köpte SMILE armband på Swedental mässan 17/11.<br>

Johnson & Johnson Nordics

Donated

20,000 kr

Christmas donation 2017 from J&J Nordics to Operation Smile.

Juha Tamminen

Donated

300 kr

Annette Fly

Donated

300 kr

Sonja Yvonne Bergstrøm

Donated

100 kr

Johnson & Johnson Sverige

Donated

850 kr

Vi sålde även SMILE armband på fredagens SwERAS möte i Stockholm. STORT TACK till alla som köpte!

Sara Sandman

Donated

300 kr

Jørgen Kandborg

Donated

100 kr

Feras Safarini

Donated

200 kr

Martina Gustafsson

Donated

150 kr

Emma Lindholm

Donated

1,000 kr

Johnson & Johnson Sverige

Donated

1,200 kr

På swERAS mötet på Norrtull hotell idag såldes det SMILE armband i ETHICON montern mellan föreläsningarna. Pengarna som betalades via Swish är härmed överfört. Stort TACK till alla som köpte armband för att stötta Operation Smiles viktiga arbete.

Christian Scheel

Donated

100 kr

Johnson & Johnson Sverige

Donated

1,300 kr

STORT TACK till alla som köpte SMILE armband på Swedental mässan idag 17/11. Pengar betalat via Swish är härmed överfört till Operation Smile.

Anne Friis Bonde

Donated

200 kr