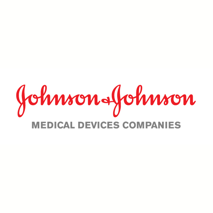 Johnson & Johnson Medical Devices 2019
Donate
Created By:

Johnson & Johnson Medical Devices

Collecting for:

Johnson & Johnson Medical Devices 2019
Since 1988, Johnson & Johnson, a medical device, pharmaceutical and consumer manufacturing company, is an important partner to Operation Smile providing medical equipment to the organization.

To further support Operation Smile, J&J employees are also organizing fundraising activities. This donation page is created and managed by employees from J&J's Medical Device sector in the Nordics. The goal for 2019 is to collect 200 000 SEK to Operation Smile through different fundraising activities across the Nordics.
Donate
103,255 kr


Collected

52% 200,000 kr
Johnson & Johnson Sweden

Donated

1,050 kr

At the Swedental yearly meeting in Stockholm 13-15 November, we sold SMILE bracelets. This donation comes from cash payments. Thanks to everybody who supported Operation Smile that day!

Johnson & Johnson

Donated

5,840 kr

Thanks to the many J&J employees who participated in the SMILE breakfast at the Stockholm Office on the 11th of September!

Johnson & Johnson

Donated

8,510 kr

During J&J SMILE Week (May 20-24), the Stockholm office arranged SMILE breakfast, salsa class and toilet bag sales. Thank you to everyone who participated and helped us to restore new smiles!

Christina Jensen (J&J Sweden)

Donated

390 kr

Cash payments for SMILE breakfast and Salsa Class during J&J SMILE Week (May 20-24). Thank you for your contributions!

Johnson & Johnson

Donated

5,000 kr

In support of #Bike4smiles and the medical volunteers Andrea and Anna who biked from Malmö to Stockholm to fundraise for Operation Smile.

Johnson&Johnson Finland

Donated

9,399 kr

Operation Smile Easter Egg sales Finland

JOhnson & Johnson

Donated

2,700 kr

Ethicon is launching a new product. This product is for colorectal cancer surgery and can potential lower the complication rate. One launch package was send to the sales force with brochures and an Easteregg

Fred Van Batenburg (Johnson & Johnson)

Donated

200 kr

Johnson & Johnson Denmark

Donated

9,900 kr

Easter eggs sales from Denmark. Thank you to all of you who has supported Operation Smile.

Johnson & Johnson

Donated

6,500 kr

Easter egg sales in the Stockholm office. Thank you very much to our receptionist, Rita, for help with the sales and thanks to everybody who bought Easter eggs and helped to raise SMILES!

Johnson & Johnson

Donated

7,950 kr

På Tandhyginistdagarna sålde vi SMILE armband så att tre barn kan få ett nytt leenden. Stort tack till de många deltagarna som köpte och visade sitt stöd till Operation Smile!

Christina Jensen

Donated

800 kr

Tack till Maria, Lena, Doris och Helene för att ni köpt påskägg till förmån för Operation Smile!

Johnson & Johnson

Donated

17,125 kr

Easter eggs sales in J&J Stockholm office. Thanks to colleagues from MD, Janssen and McNeil for supporting Operation Smile!

Johnson & Johnson MD

Donated

660 kr

Donation Bottle Return recycling / Oslo campus

Johnson & Johnson MD

Donated

5,500 kr

Easter eggs sold at Oslo Campus. Thank you!

Motria Jaremko

Donated

300 kr

Johnson & Johnson MD

Donated

850 kr

Donation Bottle Return recycling / Oslo campus

Johnson & Johnson

Donated

210 kr

SMILE Breakfast Buffet in Stockholm Office 13/2 (cash payments). Thank you!

Johnson & Johnson Nordics

Donated

4,400 kr

SMILE Breakfast Buffet in Stockholm Office. Thanks to everyone who joined and supported this initiative.

Johnsno&Johnson Finland

Donated

633 kr

Lottery tickets from Winter Conference

Johnsno&Johnson Finland

Donated

500 kr

We sold lottery tickets in Winter Conference and these were aid by mobile pay.

Fred Van Batenburg Van Batenburg

Donated

200 kr

Lottery tickets bought in Malmö to support Operation Smile

OneMD Nordics

Donated

750 kr

Operation Smile Lottery at MD Nordic's yearly conference. Big thanks to all colleagues for supporting Operation Smile (digital payments to Cecilie Biering

Jette Zoega

Donated

3,558 kr