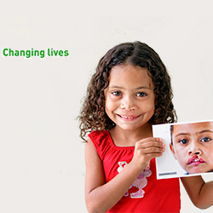 Skapad av:

Molnlycke Region North

Samlar in till:
DONATE YOUR LUNCH
Join Region North campaign and donate your lunch for a better reason; #Cebu10000. Together we can change lives!
Replace your lunch at the restaurant with a lunch box. Donate 10 EUR (100 SEK) per lunch box. Write "Region North lunch" in the comment field.
Don't forget to share your contribution on Yammer with an image, recepie etc; CSR Region North
https://bit.ly/3iFmR46
Anonym användare

gav

10 €

Marjo Haapalainen

gav

10 €

Ann Folin

gav

10 €

Oda Solbakken

gav

10 €

Annika Thörner

gav

10 €

Rebecca Johansson

gav

10 €

Elisabeth Mike

gav

10 €

Mölnlycke Health Care AB

gav

10 €

Elisabeth Vosmik

gav

30 €

Anu Isohanni-Jämsä

gav

10 €

Ira Pernu

gav

10 €

Stine Fonn

gav

10 €

Anna Dahlberg

gav

40 €

Christina Hellensvärd

gav

10 €

Oona Ahlstedt

gav

10 €

Barbro Jivesten

gav

10 €

Kaisa Ailio

gav

10 €

Anders Odmyr

gav

10 €

Region North lunch donation

Marielle Backström

gav

20 €

Donating my lunch, Marielle Wound Care Sweden